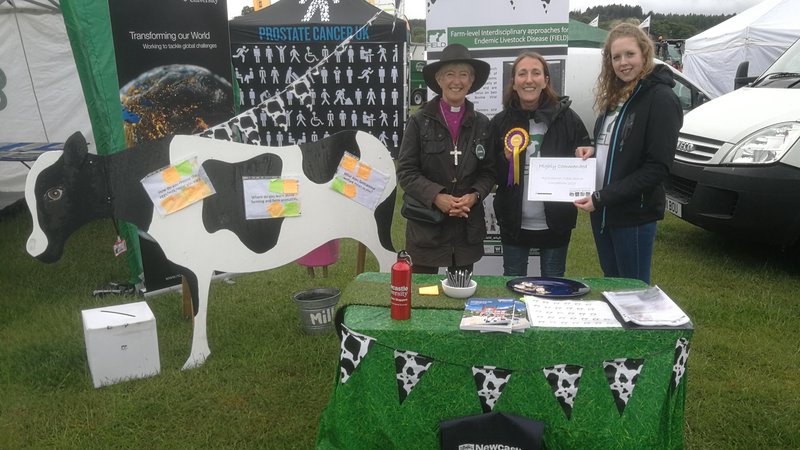 The latest FIELD blog reflects on social scientists Amy and Beth's visit to the Northumberland Country Show, an event which attracts tens of thousands of visitors.
On a cold and windy bank holiday morning the Newcastle half of the social science cluster headed to the Northumberland County show, accompanied (of course) by Martha the cow. Following on from the success of the food busk at Newcastle's Grainger Market, the aim of this event was to explore how the public perceive and respond to issues around endemic livestock disease, as well as raise more awareness locally of the FIELD project.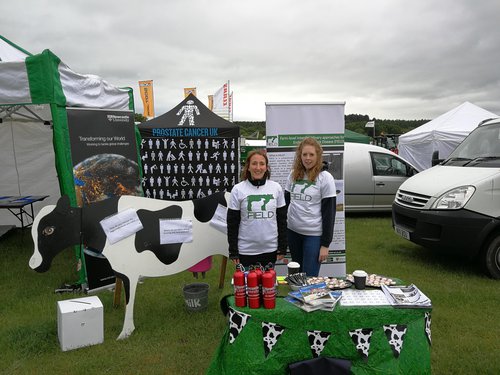 Visitors to the stall were asked to respond to questions posted helpfully on Martha. Despite the rain, the stand had a steady flow of visitors and we were delighted with how many of them were willing to share their stories and farming encounters with us, as well as answer our questions. The younger visitors were also able to milk Martha which proved to be a very popular activity.
The team were also awarded a prize for their stand at the County Show , being commended by the judge for their efforts to engage the public and for the interactivity of stand - being one of the few to engage the public with issues around farming. Needless to say this was a nice reward for a day stood out in the rain!
The team (including Martha) will be attending more agricultural shows over the life of the project and further details will appear on the news pages.