In our latest FIELD blog, social scientist Beth recounts a group visit to the Yorkshire Museum of farming to find out more about how the FIELD historians track down information for their research.
On a chilly December day, eight of the FIELD team visited the Yorkshire Museum of Farming at Murton Park, to get a feel for how the data used by the historians within the project is identified and analysed. This had resulted from a discussion of methods at our last face to face meeting, as well as a long list of questions we as social scientists had generated surrounding the historical development and management of BVD and lameness. The historians had pointed out that these questions were the aim of their cluster for the entire 4 years of FIELD and not the first few month, so needless to say more of an education for the rest of the team was not needed, especially for those of us who had not worked with historians before (and were guilty of putting together the questions).
The trip kicked off with a visit to the nearby York Auction Mart to get a feel for sales and the intracies involved in livestock, and to have the projects first full encounter with a range of stakeholders we will be encountering during the project. It also emphasised the subtleties involved in the sales process and the community spirt of those visiting (both buyers and sellers), which was brilliantly emphasised by the round of teas and extremely festive accompaniment of mince pies that did the rounds midway through the sales!
Some of the boxes of materials to explore at Murton Park
Following a hearty roast dinner at the auction mart we headed back to thr museum to explore the treasure trove of materials that the museum hosts. It was clear from a quick you of the archives that there is a whole host of materials to choose from in relation to agriculture. This ranged from texrbook, video, reports, diaries, minutes and magazines, including the articles, letters and adverts contained within them. Karen then set each of us to work with a different type of material to see what we could learn from it.
What this exercise demonstrated was how time consuming process this. Not only do you have to decide on where to start amongst the mountain of material available, you then need to carefully go through this to identify the parts relevant to your researach question. Whilst doing this, you also need to bear in mind how credible a source of informaiton your document is, and what was happening in society at the time to provide some background for the events and information described. What the exercise also highlighted was how focused you need to be and I myself was very guilty of going of on tangents and admiring many other topics of interest outside the scope of FIELD.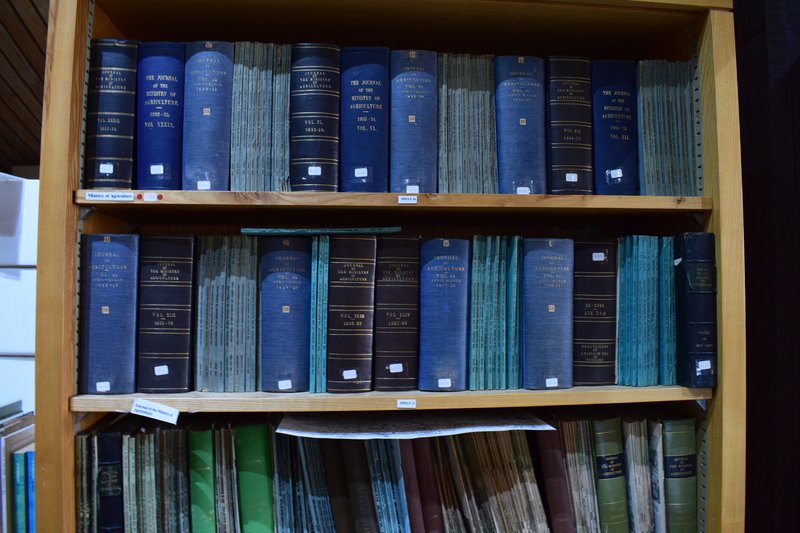 Just a few of the books available at Murton Park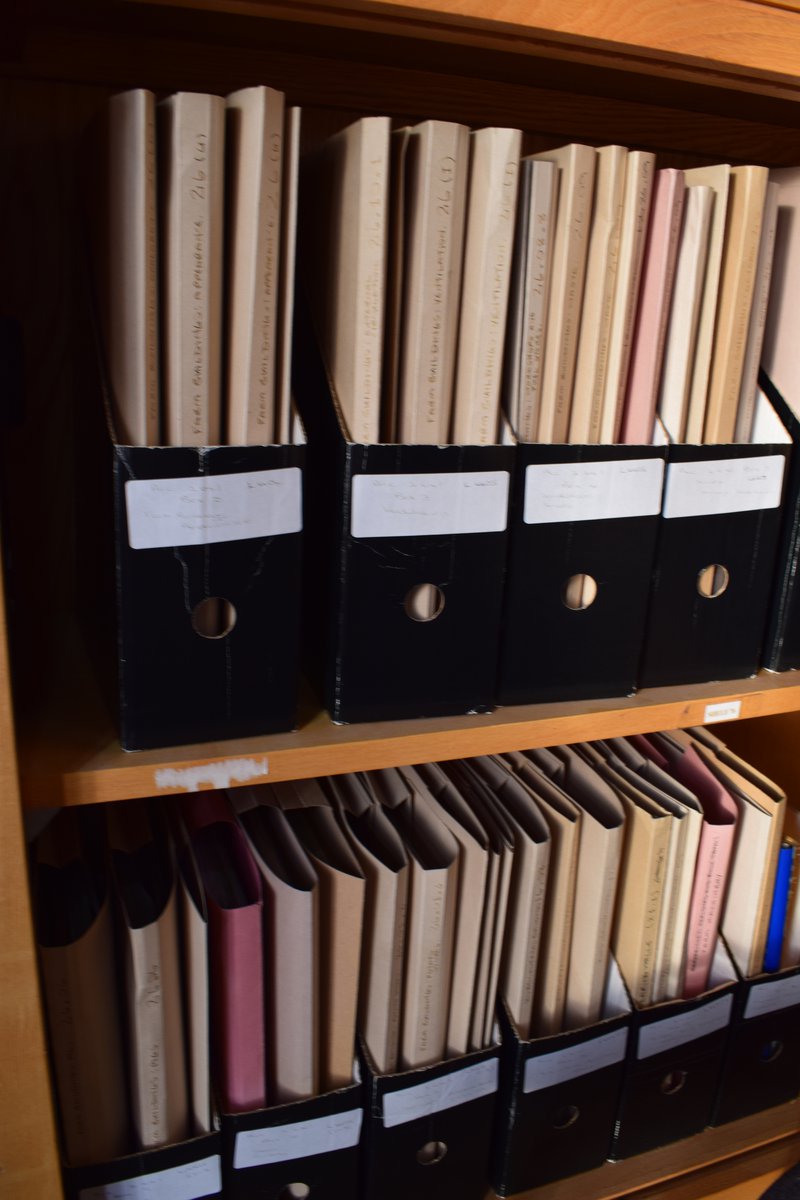 Yet another set of shelves full of documents to read
Of course, no trip to a museum would be complete without a tour of the exhibits and this didn't disappoint either, with a host of tractors, sheep and a fab veterinary exhibit including James Herriot surgery!
A case of veterinary medicine on display - there are some interesting items in this!
It is safe to say the days experience has given us non-historians an appreciation of the time taken to conduct historical research and just the sheer volume and range of materials they have available to them. The items available at Murton Park is just one example of the archives they have available to them, and there is likely to be plenty of material yet to be discovered! I have a feeling that the historians will be spending plenty of time here over the upcoming months identifying - and hopefully we'll get to go back too!