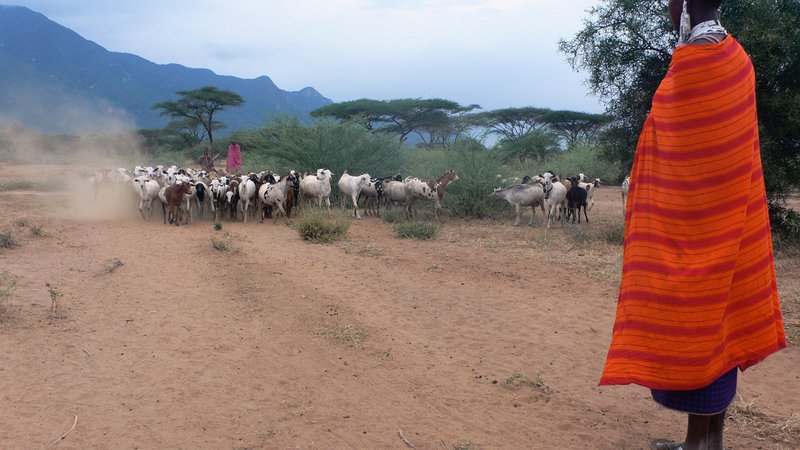 In our latest blog, Professor Nick Hanley talks about livestock health and antimicrobial resistance in Tanzania.
Antimicrobial resistance is a threat to human and animal health world-wide. In 2015, the General Assembly of the World Health Organization adopted a global action plan on antimicrobial resistance (AMR) in recognition of the immediate threat AMR poses to human and animal health, productivity and prosperity. In Tanzania, the AMR problem is compounded by widespread use of antimicrobials in both people and livestock. To tackle this, Tanzania has created an ambitious National Action Plan (NAP) to combat AMR.
Despite the existence of regulation and training programs, how antimicrobials are given to humans and animals in Tanzania does not always take place in accordance with official Government guidelines. A new research project led by the University of Glasgow through the Institute of Biodiversity, Animal Health and Comparative Medicine is investigating how livestock farmers in northern Tanzania make choices over treatments of diseases in cattle, sheep, goats and chickens. This includes the use of antibiotics, which may contribute to the rise of AMR.
Using a combination of qualitative methods such as focus group discussions and interviews, and quantitative methods such as discrete choice experiments, the team is investigating how farmers make treatment choices in what are often very low income households. Our sampling in rural areas is focused on three major production systems, since earlier research shows that the pattern of livestock farming and the nature of household economics and antimicrobial use varies significantly between these systems. The systems being researched are pastoralists (Maasai-Arusha Region), agro-pastoralists (Sukuma-Mwanza Region), and smallholder farmers (Chagga-Kilimanjaro Region). We are also exploring antibiotic use by people in communities, health centres, pharmacies and hospitals. By understanding how farmers in these three different types of production system make treatment decisions about their livestock, we will better understand how and why best practice recommendations may not be being followed. This will enable us to make more targeted recommendations for advice and support for farmers.
This research is funded by the Antimicrobial Resistance Cross-Council Initiative through a grant from the Medical Research Council, a Council of UK Research and Innovation, and the National Institute for Health Research, and is being undertaken together with research and practice partners in Tanzania (these are Kilimanjaro Clinical Research Institute, the Catholic University of Health and Allied Sciences, the Ministry of Health, Community Development, Gender, Elderly and Children, and the Nelson Mandela African Institution of Science and Technology). The project runs from May 2018 to April 2021.