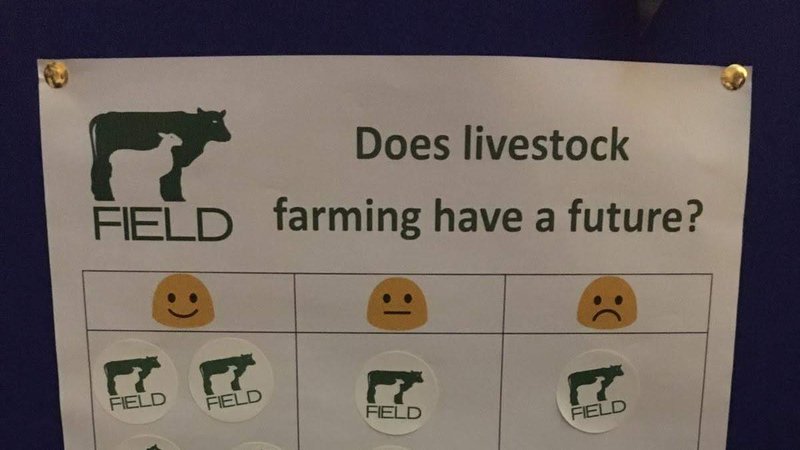 In the latest FIELD blog, social scientist Beth reflects on an activity undertaken as part of the Royal Society's 'You and the planet' series, focusing on the relationship between the food we eat and our planet.
Since the start of the FIELD project livestock production and meat consumption have become a heated topic of debate. Even before Veganuary, and the ongoing Februdairy, debates surrounding how much and even should we be eating animal-based products have been going on in industry, academia, policy and the public sphere. I know on my own social media channels arguments are being made on both sides, and these are very polarised and very value driven.
We cannot really ignore this debate for the FIELD project. The discussions happening and resulting changing societal context are central to our research focus of exploring the past, present and future of farming. Our ongoing research is starting to touch upon some of these questions, as is our ongoing programme of engagement events we have with our various different stakeholders including the public.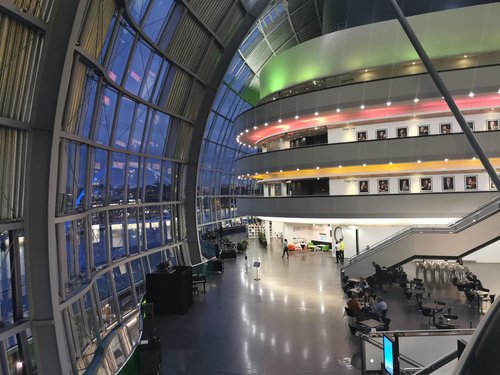 Our most recent event was an activity focused on the future of livestock farming, which took place at the stunning location of the Sage on the Gateshead side of the Newcastle-Gateshead Quayside, alongside a panel discussion held by the Royal Society for the "You and the planet" series. This series is using five events across the UK examining key topics that will define our future. From how we grow and consume food, to the biodiversity of the environment around us, the series reviews the state of the planet as it is now and what needs to be done to create a sustainable future. Chaired by Hugh Fearnley-Whittingstall Broadcaster and food campaigner, the panel featured three academic and industry discussants: Professor Corinna Hawkes Director of the Centre for Food Policy at City University London; Sir Gordon Conway Professor of International Development at Imperial College London, and; Dr Juha-Pekka Pitkänen Chief Technology Officer and co-founder, Solar Foods Ltd, the latter of which had been on the recent Channel 4 documentary Apocalypse Cow.
The core of our activity was a series of images of the farming past, depicting varying dairy and sheep farming practices that have and have not changed since the end of the second world war. We used these images as prompts of discussion around the farming present, and ultimately of what farming might look like in the future. Unsurprisingly we had a range of different responses to this question. The majority of participants did think farming had a future, but significant changes would need to be made. Fundamental to this was that we should all be eating less meat - which is something that the panel agreed on as well. Whilst eating less, we should be eating higher quality animal products. This also tied into comments of higher welfare, less pesticides and fertiliser – essentially several measures to make it more environmentally friendly and sustainable whilst subsequently improving quality. A couple of attendees also mentioned the need to ensure farming was profitable, and not just reliant on subsidies. At the other end of the spectrum was that livestock should simply not be farmed altogether. One participant summed the range of opinions on the evening, highlighting that livestock farming could go one of two ways – a more sustainable system with fewer animals or becoming completely societally unacceptable. Whilst the panel discussions did not quite reflect this latter extreme, highlighting ways that livestock could be produced more sustainably, what they did make clear was that we cannot continue as we are.
What was made clear from the event was that how we produce the food we eat and consume are both influenced by a complex set of factors, and increasingly by a number of ethical and global factors. Its unsurprising then that the panel and our attendees had no one universal solution to make this happen, other than agreeing to that we need less.
The event really emphasised the value of engaging and having these conversations with the public, and the evening was an excellent opportunity to speak to an audience who were thoroughly engaged and motivated about what they are eating, how it is produced and where it comes from, including the nuances involved within this. We will be running more FIELD events in the future and hopefully we can explore this further.

The discussion panel can be viewed here.