The FIELD project is delighted to be working with three artists in residence who will be exploring innovative ways of interpreting and communicating research findings and different farming practices. Find out more about each artist below.
---
---
Mark Jones
Documentary filmmaker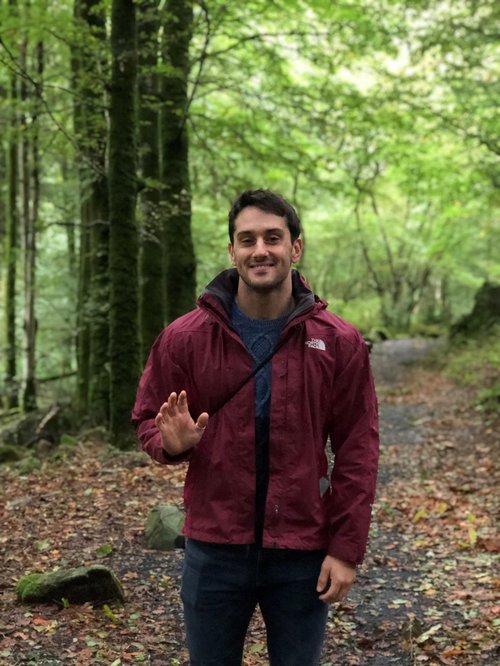 Mark Jones is a documentary filmmaker based in the south west of England. He has worked and had screenings internationally and frequently collaborates with academics on knowledge exchange and impact projects. Recent partners include: Oxford University, Birmingham University, Roehampton University, Oxford Brookes University, Queensland University (Australia), Fribourg University (Switzerland), Battersea Arts Centre, Natural History Museum and National Trust. He's worked on projects that have received funding from a number of arts and research organisations, including: Arts Humanities Research Council, Australian Research Council, Arts Council England, John Fell Fund and Social Issues Research Centre.
---
Michele Allen
Photographer and artist
I'm an artist working with photography, sound and video based in North East England. My work often deals with environment and sense of place with projects developing over long periods of time often in connection to specific locations or working with community groups. I'm fascinated by the way our understandings of place are formed through shared experience and how layered and subjective those understandings can also be. For the FIELD project I am working with farmers and members of the public to think about how representations of landscape and farming are shaping our understanding of where our food comes from as well as responding to the wider field project research.
If you would like to see more of my work please visit my website. www.michele-allen.co.uk
---
Shane Finan
Visual artist
Shane Finan is an artist, curator and project manager from Ireland. His work deals with ideas of place, technology and environment. He uses digital and electronic technologies alongside more traditional art practices including painting and installation. These media are used to create artworks that respond to contemporary research on environmental and scientific themes. His work has exhibited in Ireland, Iceland, China, the USA and the UK, and in the past two years he has won awards from the Arts Council of Ireland, Culture Ireland and Creative Ireland. He holds an MSc in Interactive Digital Media from Trinity College Dublin.
He is currently working on an ongoing project about networks, comparing fungal networks in forests and digital networks in modern communications, collaborating with Kielderhead Wildwood Project (Northumberland Wildlife Trust) and Visual Arts in Rural Communities (Highgreen). This will extend to an exploration of networks of disease transmission through humans and livestock in the FIELD project, where he is looking at models of disease spread and biosecurity on farms. He is always happier when he has fresh mud on his shoes.
---