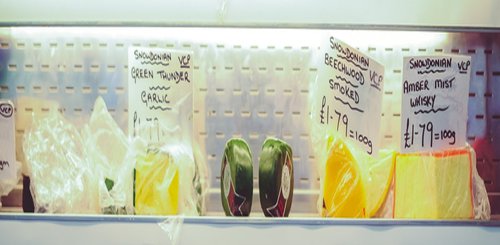 The consumption of animal products is attracting growing interest, as is the choice to abstain from them. The internet and social media offer forums to explore sustainable, ethical, and welfare-orientated food choices.
FIELD is interested in how people think about animal welfare. How does it relate to animal health? Does it affect the purchase of animal-based products, particularly beef, sheep and dairy? We are especially interested in views about endemic diseases. How significant are they to consumers? It is important to emphasise that these diseases do not affect food safety. This study is researching their implications for animal health, welfare and productivity.
FIELD is running an extensive programme of activities to learn more about how individual consumers make decisions. These include:
A 'Food Busk' where members of the public are invited to take on the role of a dairy farmer faced with a disease outbreak. This helps us understand how consumers think about animal health
An online survey to establish how much consumers are willing to pay for higher welfare products
Focus groups with consumers to explore animal product preferences and their responses to on-farm disease management practices
Creating an online learning resource about livestock production and health
Visiting agricultural shows to share our findings and discover how others view livestock health, welfare and productivity.
Use the timeline (coming soon) to track changes in British farming since the Second World War.
Visit the media pages to see images supplied by the Museum of English Rural Life.
See the about pages for more about endemic livestock diseases, including answers to frequently asked questions.